PRESENTLY HELD LIVE VIA ZOOM!
Why attend class with P.E.P.P. Unlimited?
Our trainers are very knowledge and have experience working inside of a Personal Care Home. They can provide you with practical, useful information throughout the course.
Other Benefits Include:
Course is offered all year round in a convenient 3 modual format
Course can be started any month of the year
Access stored course content easily and quickly on the thumb drive provided
Payment plan offered at no additional fee
Can be taken online via live Zoom meeting 
Course can be started any month, one of each colored module must be finished in order to                                        have the entire 100-hr course completed.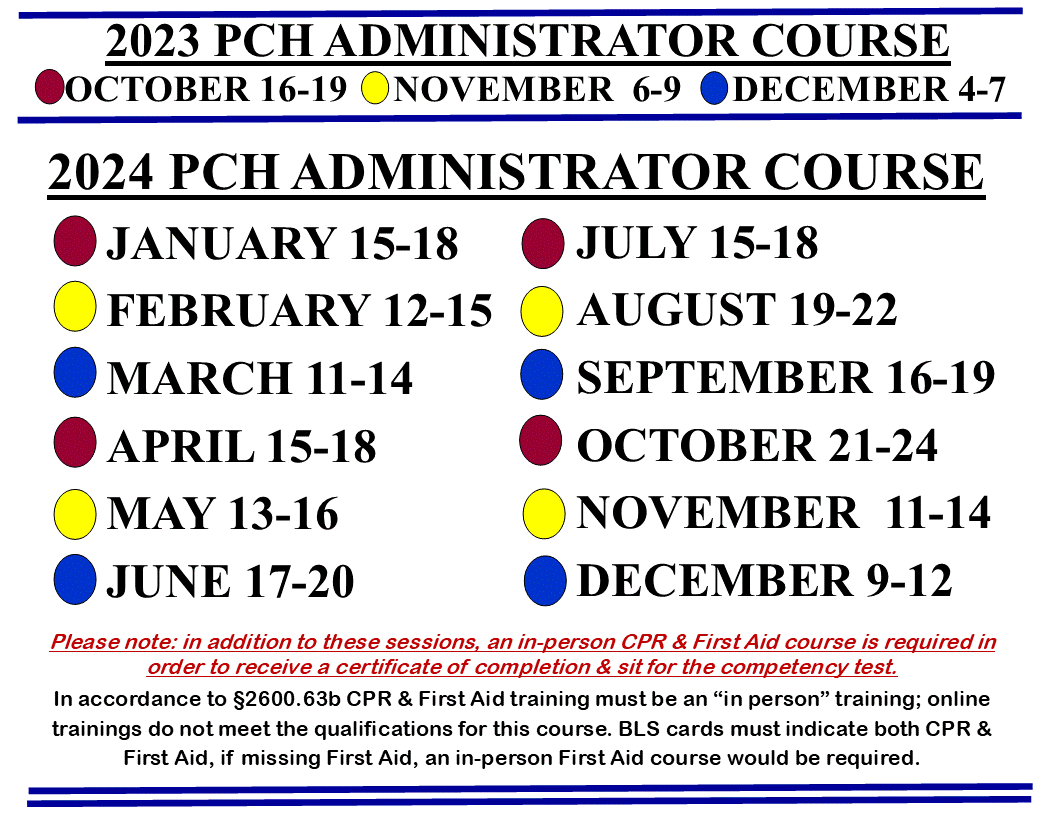 Information Packet
This document contains detailed information on the PCH Administrator course
PCH Administrator Course 2023 / 2024 Syllabus
Download & Complete Application
PCH Orientation Schedule
This schedule is provided by the Department of Human Services
In accordance to §2600.53a, an individual must have one of the following qualifications to be a PCHome Administrator:
A license as a Registered Nurse from the Department of State
A license as a Practical Nurse from the Department of State and 1 year of work experience in a related field
An Associates Degree or 60 credit hours from an accredited college or university
A license as a Nursing Home Administrator from the Department of State
For a home serving 8 or fewer residents, a general education development (GED) diploma or high school diploma and 2 years direct care or administrative experience in the human services field